Training Projects

Cluttons
Completed 20.11.2002


Cluttons had developed an in-house property management system called encompass and needed to deliver a training programme to 60 head office users.
Nathan Interactive developed a cost-effective Train the Trainer programme along with online training tools to allow distance learning. Nathan Interactive provided Training Management, training environment set up, documentation, and training scripts.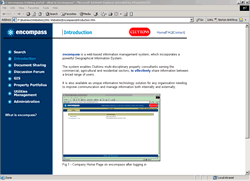 To see a sample of the Cluttons Extranet Training site:

Cluttons Extranet


For more information on projects:


Training Projects

Website Designs

E-Commerce Sites

Full Customer list