E-Commerce Projects

Indiandvdfilms.com is now one of the largest and most comprehensive Indian DVD Film sites on the net.
Nathan Interactive developed the new site offering full e-commerce power with total client control for updates using tailed e-commerce package.
"Nathan Interactive are visionary in their approach and offered a total solution giving our staff complete control of content. The overall advice was invaluable for our growth"
Josh Jolly
CEO - Indiandvdfilms.com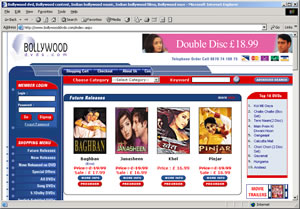 For more information on projects:


Training Projects

Website Designs

E-Commerce Sites

Full Customer list